Image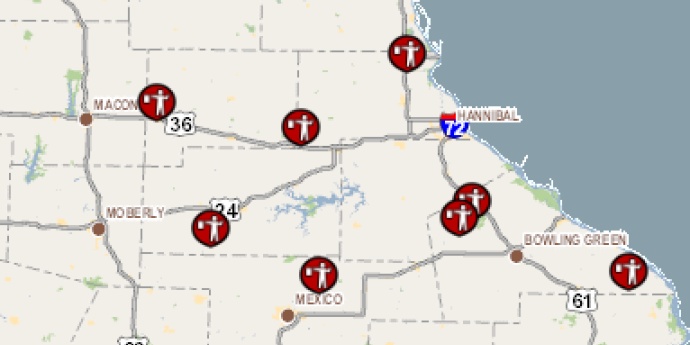 Traveler Information
Learn more about upcoming roadwork and conditions in your area by visiting the Traveler Information Map.  The map is also available for smartphone by searching for MoDOT in the appropriate app store.
View the Map or List
Latest News
MACON – In 2019, there were no fatalities on roads in Shelby County, which is something to celebrate.  The NE Coalition for Roadway Safety recently presented safety partners with a sign "On the Road to Zero" to display in the courthouse recognizing...

HANNIBAL - The Missouri Route 22 bridge over Young's Creek east of Centralia has been repaired and both lanes are open.   See previous release for details https://www.modot.org/node/17841.  Attached is a photo of the repair which was completed by...

AUDRAIN COUNTY – Traffic along Route 22 in Audrain County will continue to flow as Missouri Department of Transportation crews work to repair damages on a bridge east of Centralia that crosses Youngs Creek.

MoDOT was notified of the issue early...